Lindsey Adelman has long been obsessed with illumination in all its forms. Her work treads the porous border between sculpture and design, taking inspiration from such diverse sources as Eva Hesse's Rope sculptures, the pattern, colors, and bodily ornamentation of the Maasai, and the films of David Lynch. Ever since the debut of the Branching Bubble chandelier, the first product made in her newly opened studio in 2006, her goal has been to transform the ephemeral nature of light into something not merely tangible but enduring. Combining organic, handwrought materials like blown glass with the strong industrial beauty of machine-milled components, her lighting systems create radiant warmth while underscoring the drama of shadows and emptiness.
Her aesthetic reflects an untraditional background. While she sketched constantly as a child, she studied literature in college and began her career working on catalog text at the Smithsonian museums. It was there, watching an artisan carve a lifelike french fry out of Styrofoam, that she first discovered industrial design and knew instantly it was her future. Within days she applied to the Rhode Island School of Design. Today, history, poetry, architecture and modernism continue to inform her designs. Her work has been shown at the Cooper Hewitt Museum, Design Miami and Milan's Nilufar Gallery.
A native New Yorker, she lives in Manhattan with her husband, Ian.
Founded in 2006, our studio's signature aesthetic was born with the release of our very first product: the Branching Bubble chandelier, a virtually limitless custom configuration that combines the idiosyncratic natural grace of blown glass with rational, machined components. Since then, we have explored the visual tension between organic and industrial forms in a number of disciplines, introducing boundary-challenging designs from an innovative palette of materials.
We design, prototype and build in-house, working with a close circle of local manufacturers to develop and produce custom parts. With more than 20 employees between the NoHo neighborhood of Manhattan and our outpost in Los Angeles, the studio is a creative laboratory with an unusual level of collaboration. Forms and ideas evolve through 1:1 model making and constant testing. Artists, craftspeople and production staff are encouraged to experiment and dream, transcending traditional boundaries and hierarchies. We feel that an energized, interdisciplinary approach is crucial to innovative design and extraordinary execution, as evident in every object we produce.
We value diversity in all of its forms. One of our fundamental goals as a company is to foster an environment within the Studio, as well as in our broader communities, in which people of different races, genders, orientations, ages, abilities, cultural backgrounds, and points of view can all see each other, acknowledge each other, connect, find commonality, and appreciate their differences. We want each person to feel comfortable in the workplace and bring their whole self to work. We care about creating a truly inclusive environment.
GLASS
All of our glass is blown in the US, primarily by master glass artist Michiko Sakano, who has worked with Lindsey for 20+ years. Michiko brings an extensive knowledge of the material and unwavering attention to detail to every piece that she crafts. She also supplies the 24-karat gold used on our glass globes and spikes, which she hand-carries from her hometown of Kanazawa, Japan.
Lindsey also frequently collaborates with Seattle-based glass sculptor Nancy Callan, who is known around the world for her innovation and mastery of complex cane and murrine techniques.
METAL
Our metal parts are individually finished by hand and every plated finish is lacquered to prevent oxidation and aging.
PORCELAIN
To create the wafer-thin, perfectly balanced scallops of porcelain, the studio works with legendary 280-year-old Munich-based porcelain company Nymphenburg, perhaps the only workshop capable of producing such delicate translucence.
CERAMICS
We produce ceramic components in-house in our New York City studio. Senior designer Kevin Quale has over two decades of experience with both wheel-throwing and hand-building.
HAMMERED BRONZE
Our hammered bronze shades and backplates are hand-forged in East Hampton, NY, using centuries-old techniques.
Drawing from an innovative palette of materials, our lights are crafted with an irrational level of collaboration in New York City with help from our long-standing network of American suppliers. They are born from countless hours of sketching and prototyping, many dirty hands, and a passion for rigorous industrial design. With proper care, they should last forever.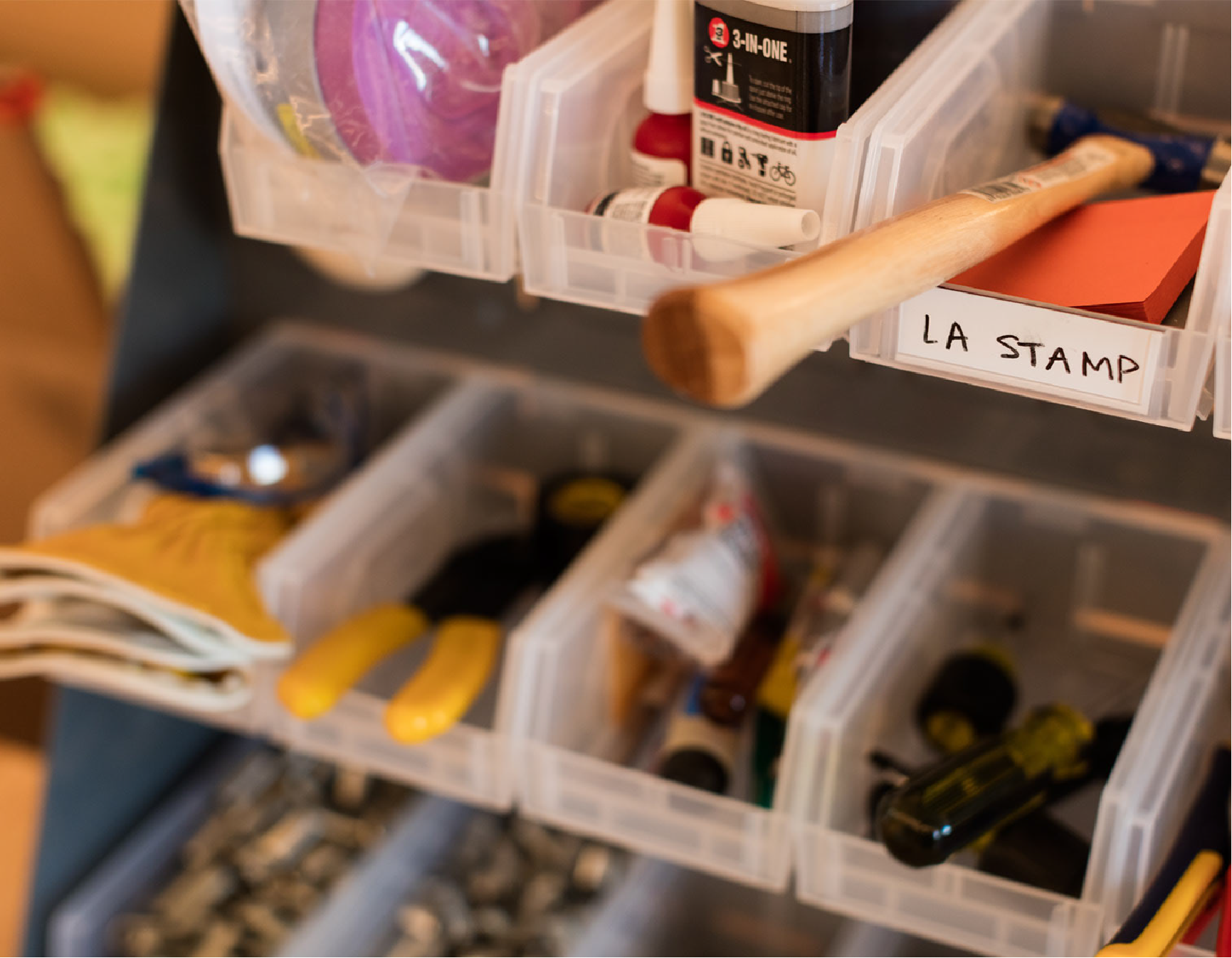 Lauren Coleman